/FastJourney
/Imagine being able to send prompts, upscale and download images on autopilot. Time to unleash your creativity.
Get started
multi-threading

Generate images on up to 6 threads simultaneously.

Fill & send

Prepare the source file and FastJourney will work for you 24/7

Easy checkout

FastJourney is an inexpensive subscription that you can cancel at any time

Cloud driven

The application is based on cloud solutions, which makes it fast and reliable.

logging

track your Fastjourney progress with advanced logs
---
About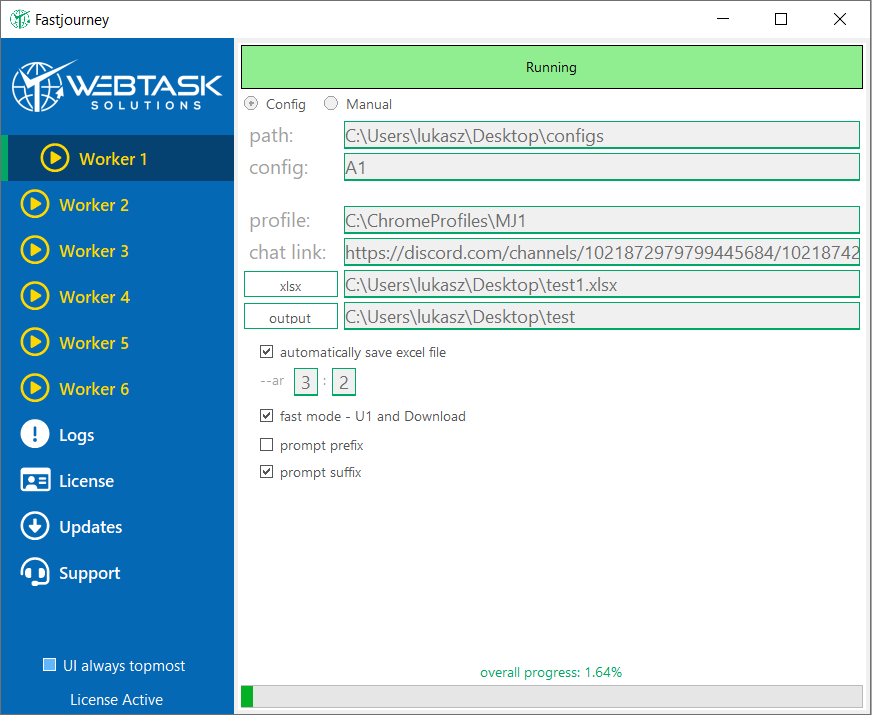 Control Everything From One Application
Send midjourney prompts on autopilot, upscale and download images 24/7. Get the most out of your Midjourney subscription thanks to multi-threading feature
Discover the Powerful Features
Stay up to date with progress indicators, check average time, control logs and much more. Unleash your creativity and focus on creating wonderful prompts while Fastjourney generates pictures for you.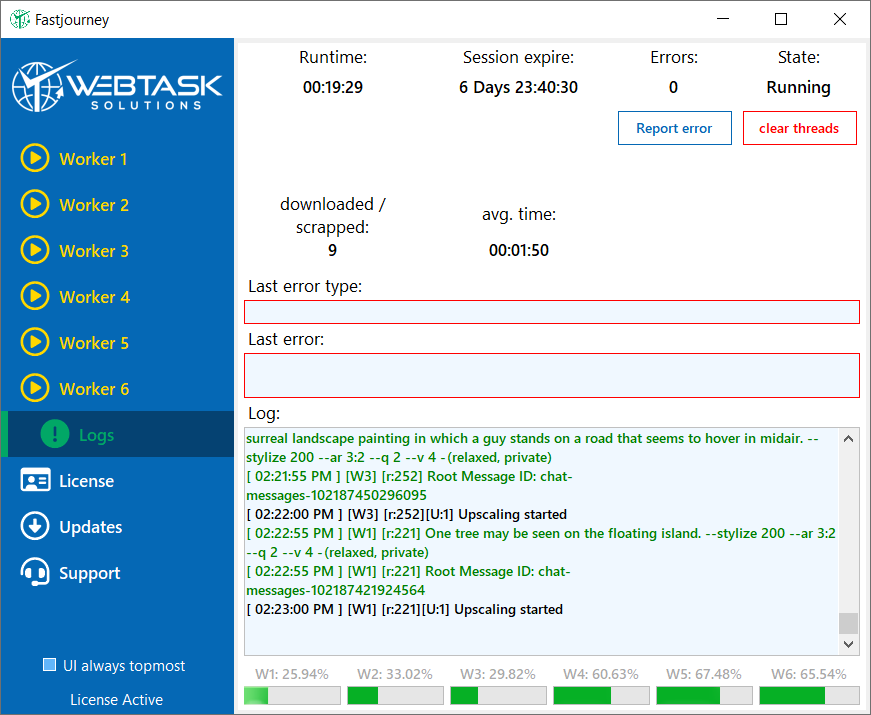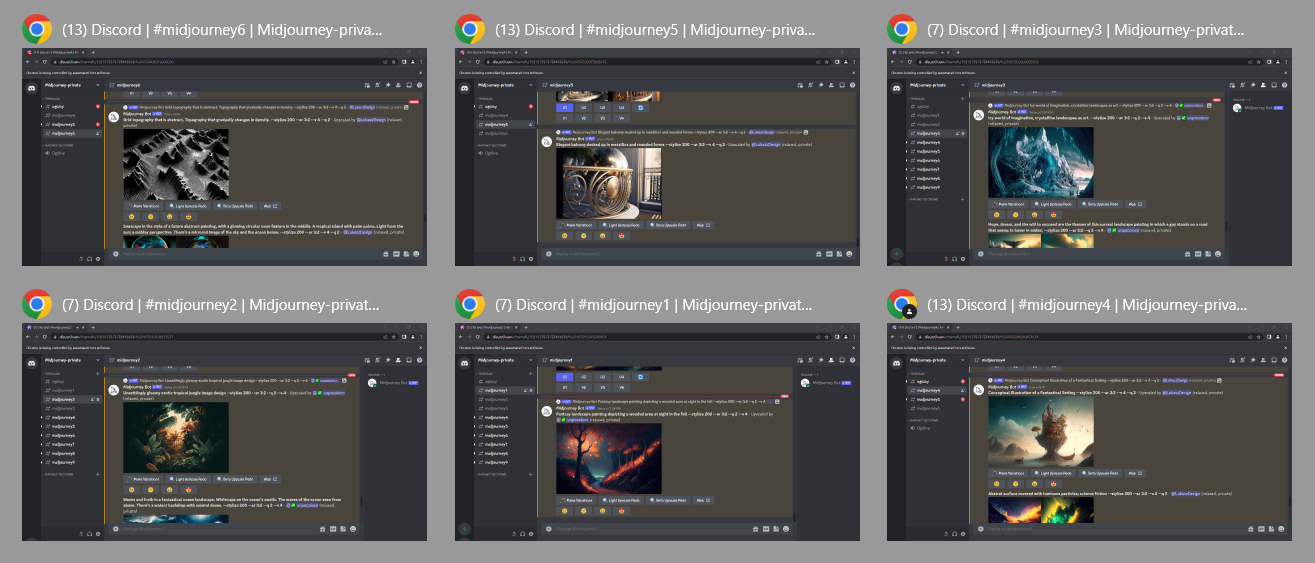 Skyrocket your productivity
Increase your productivity by 500% with up to 6 threads. Everything on autopilot. All you need is FastJourney.
---
Start Now
---
/imagine now!
Choose your plan or sign up for a Trial now. More details about the application can be found in the documentation.
Request Trial
Read doc
Pricing per month
Standard
No contract
1 thread
prompts
Pro
No contract

3 threads

prompts

direct support
Enterprise
No contract

6 threads

prompts

direct support

contribution to new features
Buy for $75
---