iMacros 2021

Scripts developer
Getting a free quote is easy: just contact me using this form.
Get started
---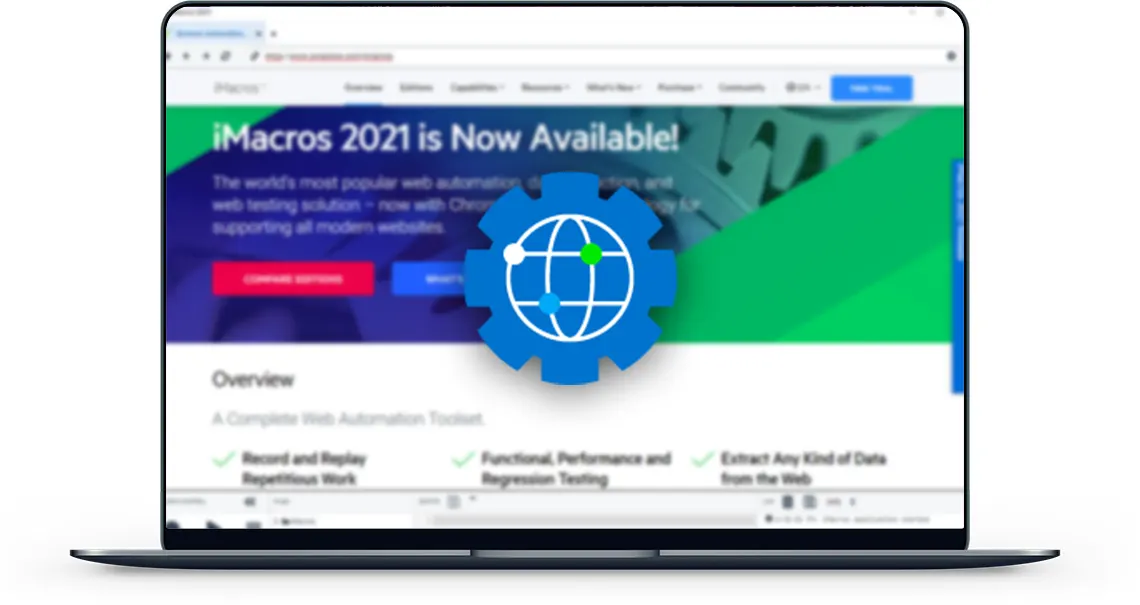 Professional Services
If you don't have time to create macros or if you need to automate a more complicated web-based workflow, I can create a solution for you quickly.
Professional Services Pricing
The pricing is very competitive and is based on the complexity of the project. To find out more about how an iMacros custom scripting and macro creation project works, visit iMacros Wiki. I can usually provide a quote in 1-2 days of reviewing your project.
For example, factors I consider in developing a quote for a custom solution include: overall size and complexity of the job, number of web pages to be automated or extracted, complexity of web page navigation, presence of IFrames, Javascript, Ajax, Flash, etc., and total number of data fields to be captured.
Finally, as an iMacros Professional Services client, you get the complete source code of the macros and scripts we create for you, so you can make later modifications easily yourself if desired.
---
Pricing per script
Basic
Simple iim script

CSV datasource
Installation Guide
Standard
Simple vbs script

Installation Guide

Nested loops

if/else statements

Custom Variables

Complex Calculations
Error Handling
Premium
Complex vbs script

Installation Guide

Nested loops

if/else statements

Custom Variables

Complex Calculations
Error Handling
Excel integration
Email notifications
Scheduled execution
Solving Recaptcha

Image validation
Starts at $60
---